Ren lycka på din toalett
Trädvänligt; precis som det ska vara.
Det är just därför som vi använder 100% återvunna pappersfiber för vårt toalettpapper, samt donerar 50% av våra intäkter för att bygga toaletter i utvecklingsländer. Vårt toalettpapper är supermjukt, superstarkt och bra för både dig och din plånbok.
Miljövänlig sotning snart?
Vi är The Good Roll
Var trevliga mot varandra så får du något i gengäld. Detta gäller inte bara människor mellan sig, utan också för naturen. Och nu med The Good Roll toalettpapper kan du vara trevlig på ditt eget sätt. Använder du våra roller för dekoration? Ger du rullarna bort som en gåva till någon annan? Eller använder du de roller som de faktiskt är avsedda för?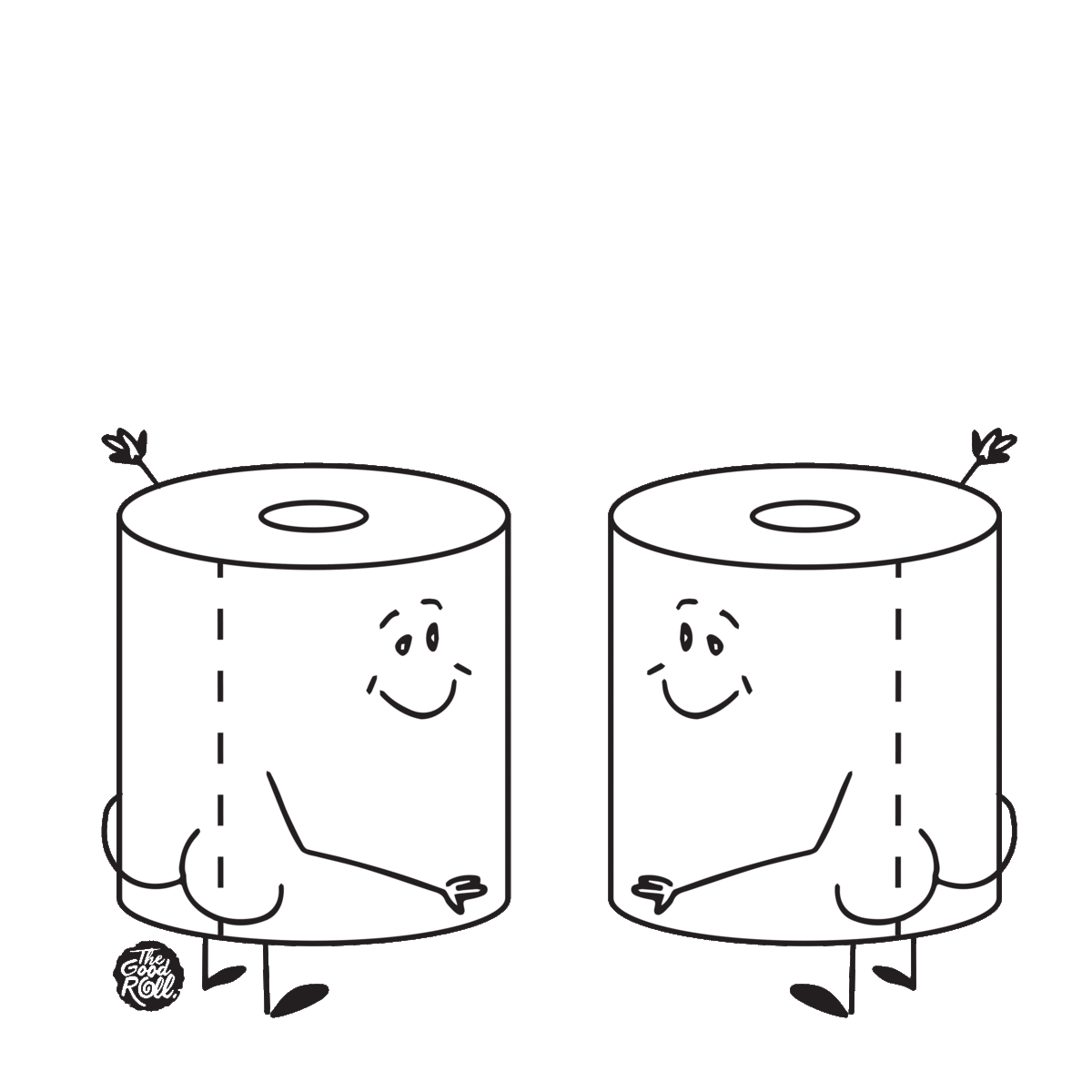 Koppla av och titta på detta
Härmed vill vi visa er en av våra senaste tillgångar! Är du lat för all den läsning du måste göra, oroa dig inte, titta bara på den här videon så får du all information du behöver. Du gillar vad du ser? För det gör vi!
Our rolls are good for

man

Planeten

din bum

dina känslor
Ta reda på varför
recensioner
Du behöver inte tro oss, men det är vad andra tycker om The Good Roll:
Very fine... The first box full of cozy colored wraps was a treat. It also brightens up the toilet. We use the wraps as gift paper so they get a second life ;) Warmly recommended

Mariska West

Top quality toilet paper! It's fantastic toilet paper, lasts super long and then also the underlying thought.............very awesome!

Pals Wagenaar

We got the bamboo toilet rolls without the cute packaging. I was a little skeptical at first: it did feel nice and soft but so thin. I guess we would have to use a lot of it. But as it turns out, it's super soft and super strong! And we don't need much paper at all at a time! We are happy with the bamboo rolls. (Also with the kitchen rolls, by the way)

Marjootje

Nowadays our toilet is a party. No longer a boring toilet roll that does not amount to much, but a real delft blue toilet with the rolls of the dutch choice. They are also really nice rolls to use. And then to think that by simply using my toilet rolls I can also contribute to a better world. We do not want anything else!

Kelsey

Toilet paper whose roll is not "rolled through" in one day, the paper feels pleasant to the touch, it doesn't clog the toilet and then you're also playing a roll for a good cause. And on top of that, the cute packaging makes you totally happy. Just do it!

Karen Panis

I'm always looking for sustainable substitutes for everyday products. And this is one of my favos, though. Tree-friendly paper, more sheets per roll, building toilets in developing areas and no plastic? Am I dreaming? It's a lot more comfortable in that little room!

Jan

No more dragging paper around. The unpackaged 3 ply version is nice to use. And it gives a good feeling that I no longer use plastic packaging. The good roll gives a good feeling in every way !

Harriet

Fair is fair: marketing this product in this way: fantastic! You understand. I didn't really have time for this shit, but shit! Now I suddenly want to poop in a climate-neutral way.

Niels, Veek

A friend tipped me off about you guys. What a great company you guys are . and your website is really pure antidepressant. I am sitting here with a big smile and a bucket of enthusiasm that has been released. I wanted to give that back. I can't wait to have those happy rolls in my toilet. And I am going to promote your product where I can, so cool this ! - Joan

Joan
Vårt uppdrag; gör mer med toalettpapper
Vi är övertygade om att du kan göra mycket mer med toalettpapper än att bara skämma bort din botten. Alla våra produkter är gjorda av miljövänliga råvaror och vi donerar 50% av vår nettovinst till Simavi Foundation som kampanjer för att uppnå sanitära anläggningar för dem som behöver dem.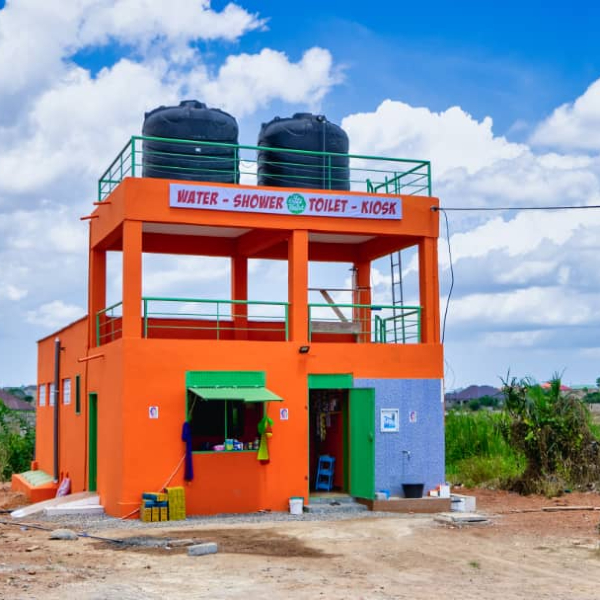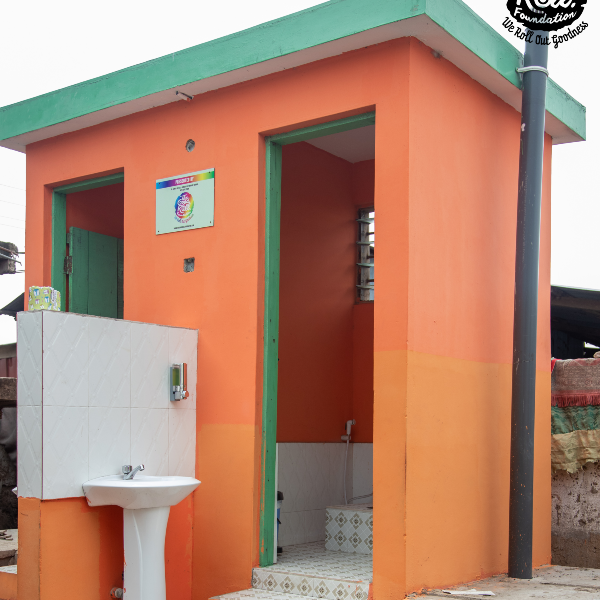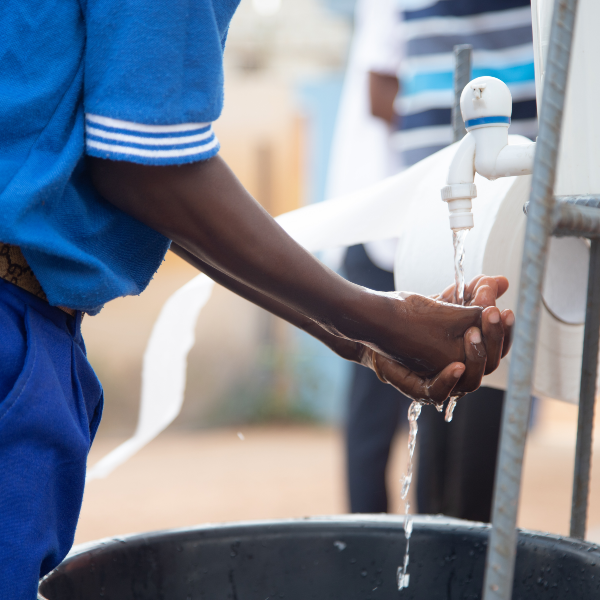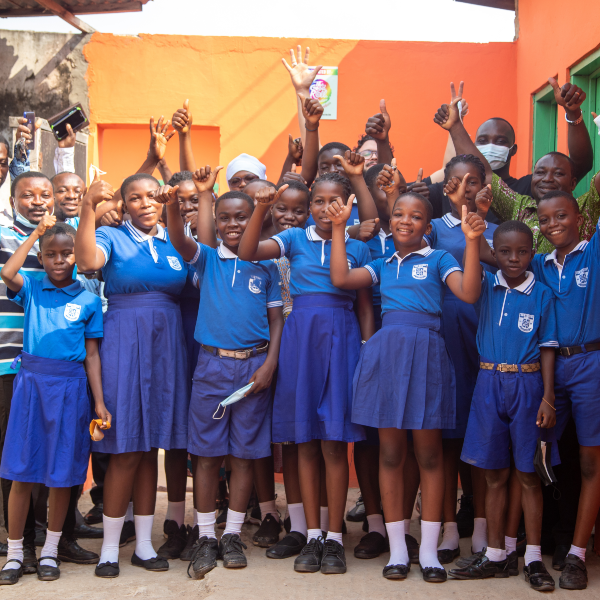 Vi gör allvarliga effekter
0
räddade träd
räddade träd
0
byggda toaletter
byggd toalett
0
förbättrade liv
förbättrade liv
Välj: